Boost Live Event Awareness With Athletes
OpenSponsorship Case Study
A comprehensive case study about how AIG, Hydrow, and LIV Golf utilized OpenSponsorship to improve their event attendance, awareness, and viewership by working with professional athletes on promotional campaigns.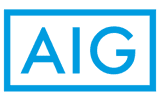 Hydrow's Tight Timeline
Hydrow was hosting an event at SuperBowl LIV, and approached OpenSponsorship with the need for some last-minute promo opportunities to make sure the event was a success. They came to us with only two weeks until the event - but we made it happen!
3.9m Accounts Reached
36 Athlete Applications
9 Athletes Hired
Jan 20th
Hydrow Approaches OpenSponsorship
The Hydrow team approached us with the idea of having athletes attend their event and make social posts to increase awareness.
Jan 25th
The Campaign is Live on OpenSponsorship
On OpenSponsorship, brands can create a campaign with set criteria that athletes can apply to. This one required that they be in the area to attend the event.
Jan 26th
36 Athletes Apply
Within one day 36 athletes that fit the criteria applied for the campaign.
Jan 27th
9 Athletes are Locked in
The Hydrow team made an offer to 9 of the 36 athletes that applied and all 9 accepted their offer.
Feb 2nd
Athletes Attend & Post
On the day of the event, Feb 2nd, all 9 athletes attended for their required 30 minutes, and each made a series of social posts.
Feb 4th
Metrics are Delivered
As a last step, the metrics from each athlete's social post are added to the platform for the Hydrow team to review the success.
LIV Golf Attracts Stream Viewers & Sells Tickets
LIV Golf, an ABG company, came to us wanting to increase the number of stream viewers of their highlight anticipated golf tournament. They had developed a social graphic and stream link that they needed help getting in front of as many golf fans as possible. Some athletes were also selected to attend the live events and create social posts while there to show fans that they can still get tickets to see the event in person.
3.8m People Reached
Across all 10 Athletes, the posts reached a total of 3.8m people on Instagram!
10 Athletes Hired
Within days of posting the campaign and its requirements, LIV's campaign received 50 applications from qualified athletes. 10 of these athletes were hired.
$11 CPM
With OpenSponsorship, LIV was able to collaborate with all 10 athletes for only $12,750!
AIG Solidifies its Support of the Women's Open
AIG established itself as a leading sponsor of the Women's Open, a major golf tournament by collaborating with several professional woman players and male advocates for women's golf. Their team came to us with a need to further promote their major sponsorship with the Women's Open. They asked us to build a campaign that would attract professional players with a large following on Twitter that could share their promotional video.
3.6m Accounts Reached
50 Athlete Applications
9 Athletes Hired
Ready to have Athletes at
your next event?